Holy beginning to March Madness, Batman. After a game that featured the Dayton Flyers being in the lead, the Ohio State Buckeyes coming back and the love for Aaron Craft being strong on Twitter, the underdog Flyers pulled off the huge win.
This was not only an NCAA Tournament win for Dayton, but an in-state "stick it to'em" as they are not huge fans of the Buckeyes.
Vee Sanford was the hero for Dayton. In the closing seconds of the game, Miller pulled off some heroics to put Dayton up by one. It also resulted in one last ditch effort by Craft, but it fell a bit short.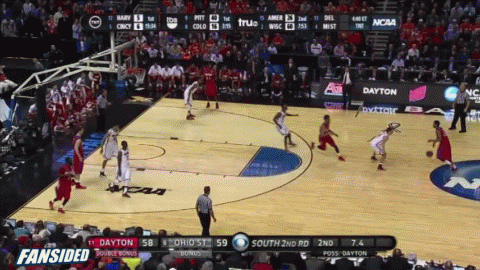 This also means that your bracket has probably already been busted. So your hatred for Ohio State might be extra strong at the moment. But still, this is what the NCAA Tournament is all about.
Keep coming back to Busting Brackets for updates all day. You know, because we are awesome. We do have a live scores, updates and thread section going as well right here.